Curriculum Intent
In Geography, our curriculum intent is:
To encourage students to be curious about the world around them; developing a knowledge of the places, processes and decisions which shape our evolving and contested world at a variety of scales

Ground theories and ideas in the context of the United Kingdom, and where possible the local context

Develop Geographic enquiry through the provision of fieldwork and ongoing development of enquiry skills

Create an environment which promotes a life-long love of learning about the world and help students identify their role as stewards in shaping and protecting physical and human environments now and in their futures
Curriculum Plan
Geography Curriculum Overview September 2022 2023
Student Learning Journey
Geography Student Learning Journey
Exam Board Information
Key Stage 4
AQA GCSE Geography (8035) https://www.aqa.org.uk/subjects/geography/gcse/geography-8035/specification-at-a-glance
Key Stage 5
AQA A Level Geography (7037) https://www.aqa.org.uk/subjects/geography/as-and-a-level/geography-7037/specification-at-a-glance
Reading List
Factfulness – Hans Rosling

 

How Bad are Bananas – Mike Berners-Lee

 

Horrible Geography Series – Anita Ganieri

 

Maps – Aleksandra and Daniel Mizielinski

 
No one is too small to make a difference – Greta Thunberg

 

Prisoners of Geography – Tim Marshall

 

Northern Lights Trilogy – Philip Pullman

 
Online Learning
Educake
timeforgeography.co.uk
Seneca
Teamgeography.gcse.weebly.com
– https://timeforgeography.co.uk/ 
Podcasts 
Ask the Expert – https://www.rgs.org/schools/teaching-resources/ask-the-expert-podcasts/ 
What Planet Are We On? https://www.bbc.co.uk/sounds/brand/p08tdhyl 
Africa Today – https://www.bbc.co.uk/programmes/p02nrtyw/episodes/downloads 
Career Links
Geography is a highly employable subject thanks to its rich set of specific skills combined with the place knowledge which makes the subject unique. Geography develops the ability to undertake enquiry, work in the field, use scientific skills and interpret data. Alongside this you develop skills in debating and synoptic decision-making and will have environmental and social awareness.
This leaves the door open to a range of careers including finance, law, marketing, engineering, education and IT.
You can find out more about careers inspired by Geography at the links below:
https://www.rgs.org/geography/choose-geography/careers/
https://www.geography.org.uk/jobs-and-careers-in-geography
Geography Bee
Each year our Geographers take part in the Geography Bee, a 60 question quiz on capitals, countries, rivers, mountains, buildings and compass directions. Prizes are awarded for excellent performance within year groups and an overall prize for the highest score. If you would like to help your child prepare and improve their place knowledge then Sporcle is an excellent website for doing so. The 2022 edition was won by Miguel Frio with a score of 51 out of 60!
Fieldwork
On Monday 24th September, all three Year 11 Geography groups went to Burbage Brook to undertake a physical fieldwork study which is a key part of GCSE Geography.
Burbage Brook is an upper tributary stream of the River Derwent in the Peak District, and the first time that our Year 11 students had been able to develop their fieldwork skills in the outdoors since the Covid-19 pandemic. Pictures of this event are show below: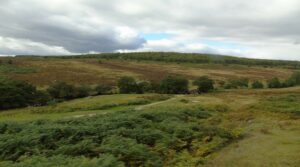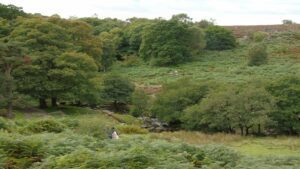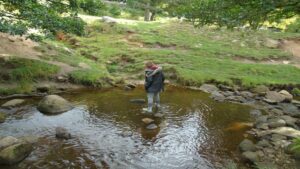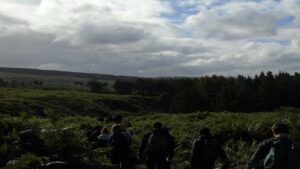 As part of the Geography curriculum students undertake a local area study in Year 7 to investigate whether the local area is a typical 'suburban' area including fieldwork along Darlton Drive and Rolleston Drive.
In the summer term of Year 8 we will be taking the students to complete fieldwork to further develop fieldwork skills and prepare them for the compulsory fieldwork at GCSE.
In Year 10 GCSE Geographers visit Arnold to answer the question 'To what extent is Arnold a clone town'. They conduct surveys of the service provision, questionnaires with the public and survey the local environment.
At A Level we provide 4 days of fieldwork which we tailor to our student interests to support a successful NEA. This year we plan to visit a range of destinations including Sheffield, Birmingham and The Park in Nottingham to collect data.
Subject Leader Information
Subject Leader: Mr Paul Lightfoot
Email: plightfoot@christtheking.notts.sch.uk
Subject Teacher: Mr Josh Hudson
Email: jhudson@christtheking.notts.sch.uk