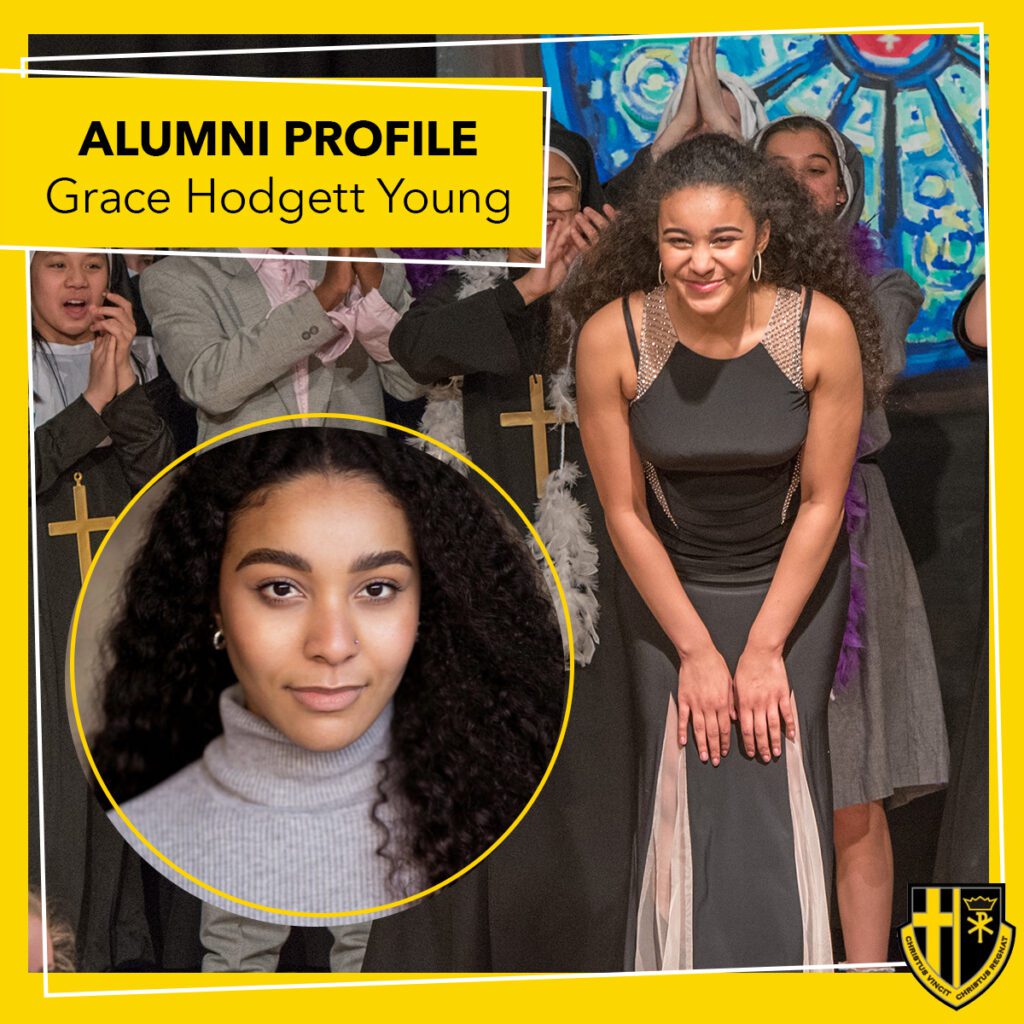 We are delighted to announce that one of our ex-students, Grace Hodgett Young, will be making her West End debut TONIGHT at the Savoy Theatre in London.
She will be starring alongside Nicole Scherzinger in Andrew Lloyd Webber's legendary Sunset Boulevard, playing the role Betty Shaefer, for the 16 week run.
Grace starred in every CtK school production from when she started school in 2013, so we've browsed the production archives and put together a gallery timeline of her performances.
In 2014, she starred at Little Inez in Hairspray. The following year, she played Betty in the Crucible, and in 2016, she played Dodger in Oliver. Her final performance for CtK was in 2018, where she played the main part of Doloris in Sister Act.
After leaving Christ the King, she attended Mount View Theatre School in London, where she starred as Ariel in the Little Mermaid in her final, end of year performance and has recently been signed by JAG Agency in London.
If you can't tell already, we are incredibly proud of Grace and all she has achieved since leaving CtK. Her drama teacher, Louisa Stanley, had this to say about the rising West End Star –
"We are just so proud of Grace and all she has achieved since leaving us at CTK. Her hard work, dedication and determination has paid off!
I knew Grace was a bundle of talent from the very first moment I met her when we walked back from church together when she was at the beginning of Year 7. I asked her "can you sing?" and Grace proceeded to sing full blast a song from Hairspray. She blew me away and continued to do so as she grew. What a talent!
I am immensely proud of her and can't wait to see her in her West End debut and beyond. There was no 'Plan B' for Grace as I knew that her insane talent for musical theatre would always bring her success. I feel very lucky to have taught Grace and wish her all the love in the world as she begins her first steps as a professional West End actress… Go Grace!"