Today we held an awards ceremony for our students who have successfully completed the ASDAN Science Short Course.
In the world of science, every step forward is a victory, and we are not just acknowledging academic accomplishment but the triumph of determination, perseverance, and the strength that lies within each one of the students who achieved this qualification.
There is a quote from the Bible that resonates with the spirit of this occasion. In Ecclesiastes 3:13, it is written, "And also that every man should eat and drink and enjoy the good of all his labour—it is the gift of God." Our students hard work and dedication have borne fruit, and we celebrate this gift of success.
This achievement is a collective triumph of the entire learning community. We are all immensely proud of the progress our students made and the challenges they overcame. We would also like to express our thanks to the Teaching Assistants who have worked tirelessly to support our students. Their commitment, care, and encouragement have played a really important role in helping each of the students reach this milestone.
So, to our incredible Year 10 students, congratulations on this well-deserved accomplishment. May this be just the beginning of a journey filled with continued success and discovery.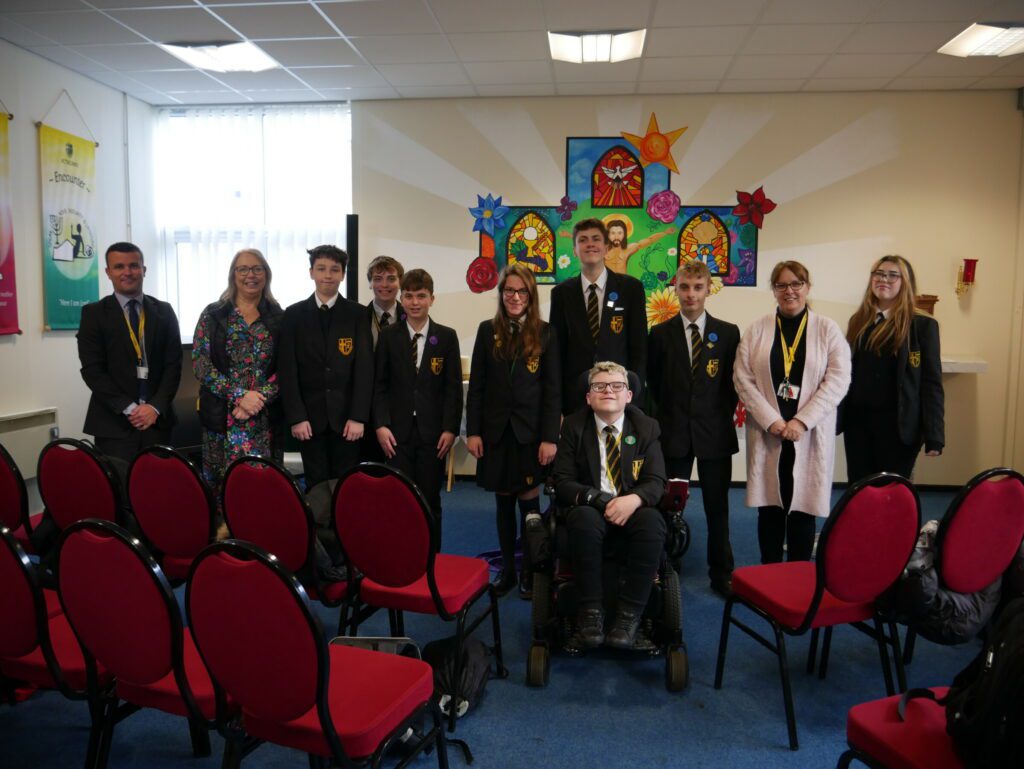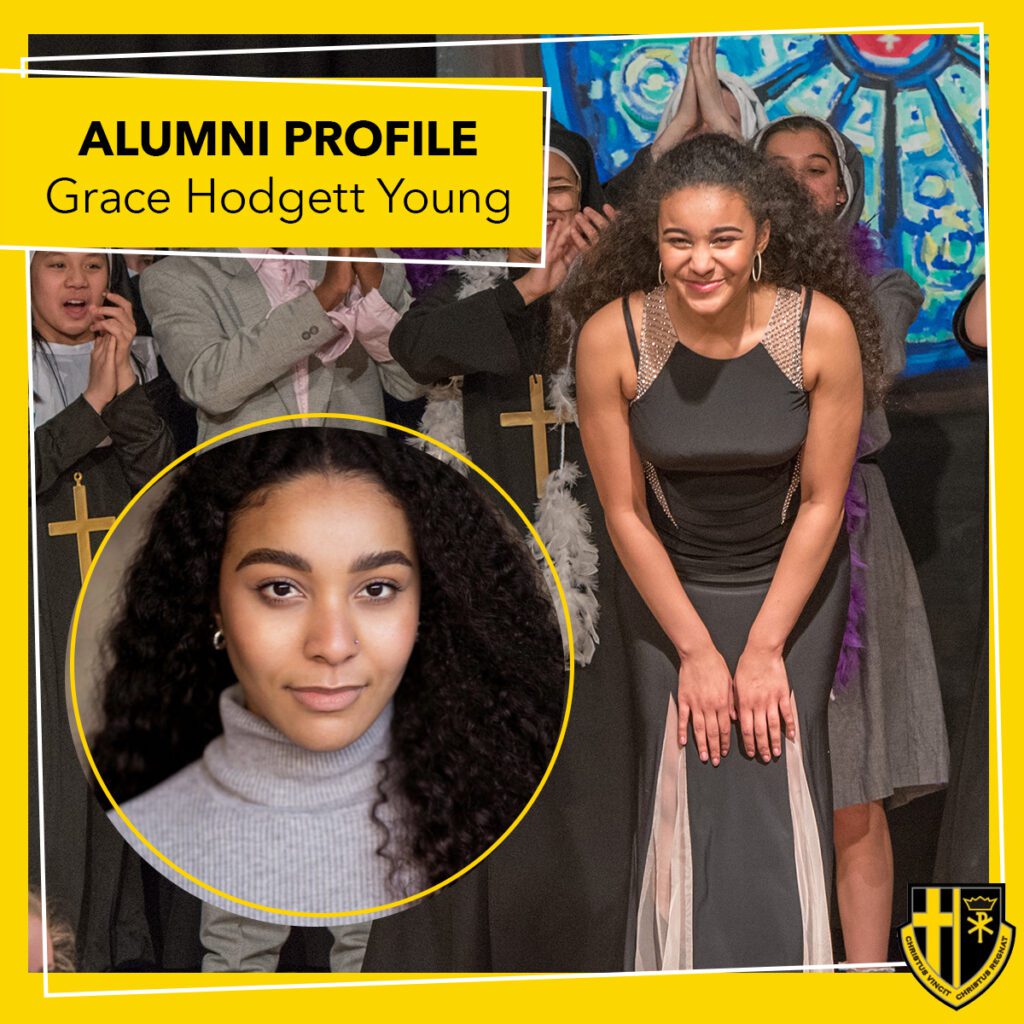 We are delighted to announce that one of our ex-students, Grace Hodgett Young, will be making her West End debut TONIGHT at the Savoy Theatre in London.
She will be starring alongside Nicole Scherzinger in Andrew Lloyd Webber's legendary Sunset Boulevard, playing the role Betty Shaefer, for the 16 week run.
Grace starred in every CtK school production from when she started school in 2013, so we've browsed the production archives and put together a gallery timeline of her performances.
In 2014, she starred at Little Inez in Hairspray. The following year, she played Betty in the Crucible, and in 2016, she played Dodger in Oliver. Her final performance for CtK was in 2018, where she played the main part of Doloris in Sister Act.
After leaving Christ the King, she attended Mount View Theatre School in London, where she starred as Ariel in the Little Mermaid in her final, end of year performance and has recently been signed by JAG Agency in London.
If you can't tell already, we are incredibly proud of Grace and all she has achieved since leaving CtK. Her drama teacher, Louisa Stanley, had this to say about the rising West End Star –
"We are just so proud of Grace and all she has achieved since leaving us at CTK. Her hard work, dedication and determination has paid off!
I knew Grace was a bundle of talent from the very first moment I met her when we walked back from church together when she was at the beginning of Year 7. I asked her "can you sing?" and Grace proceeded to sing full blast a song from Hairspray. She blew me away and continued to do so as she grew. What a talent!
I am immensely proud of her and can't wait to see her in her West End debut and beyond. There was no 'Plan B' for Grace as I knew that her insane talent for musical theatre would always bring her success. I feel very lucky to have taught Grace and wish her all the love in the world as she begins her first steps as a professional West End actress… Go Grace!"
Congratulations to students in Canterbury House.
They continue to be the House with highest number of positive CARE points. Last half term they reached 10,000 positive CARE points.
Special congratulations to the following students who are top achievers in the whole school for their year group:
Tecarah Beckford –Year 8 from C.Claire
Vaishnavi Biju in Year 9 from C.Catherine.
On the 10th and 11th May 2023, Ofsted inspected our school, and we are proud to announce that Christ the King continues to be a 'Good' school.
Please find below the link to down the full Ofsted report, plus a document containing comments made by inspectors during their time here, alongside selected student and parent comments.
Christ the King Full Ofsted Report 2023
STAR Readers
The last two weeks of half-term saw students in Year 7 and 8 complete STAR reader tests. Several students made impressive gains in their reading ages to demonstrate their passion for reading, and all students should now have their latest ZPD (Zone of Proximal Development) number written on the front of their purple reading diaries to help them choose their next book appropriately. Students and parents can use www.arbookfind.co.uk to check that book levels are in line with student ZPDs.
So far this year, students in Year 7 and 8 have managed to successfully pass 778 reading comprehension quizzes on Accelerated Reader which sees them accumulate in excess of 32,000,000 words and, if we include Year 8's statistics from last year, the total raises to an even more impressive 74,000,000 words over almost 2,000 quizzes. Currently leading Year 7 are 7W, with over 8,700,000 words, and 8A, who are on a mind-blowing 23,000,000.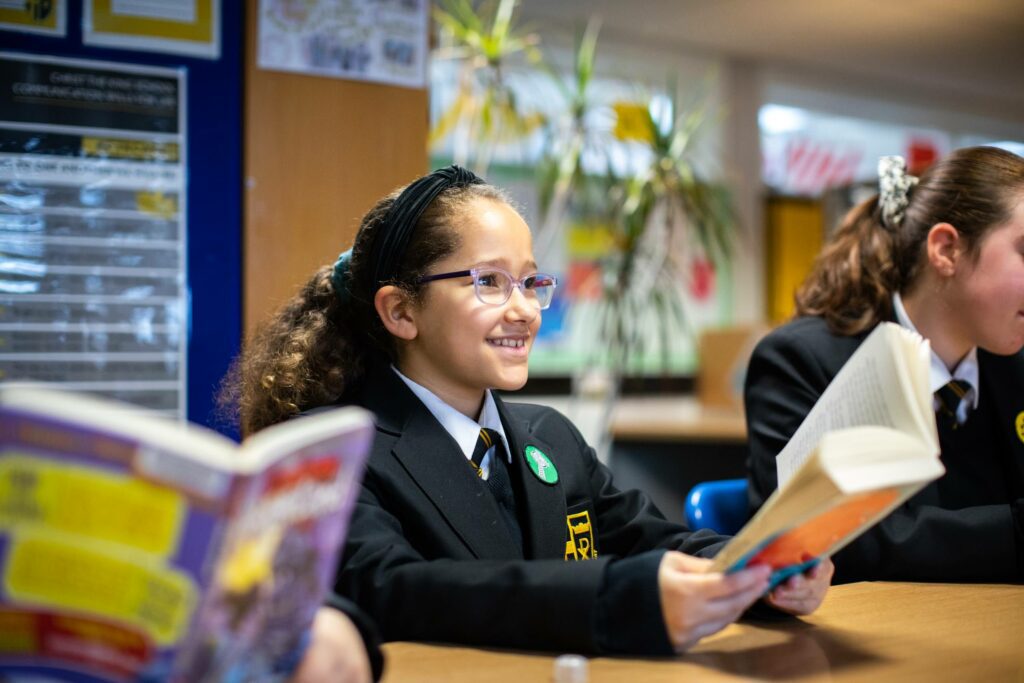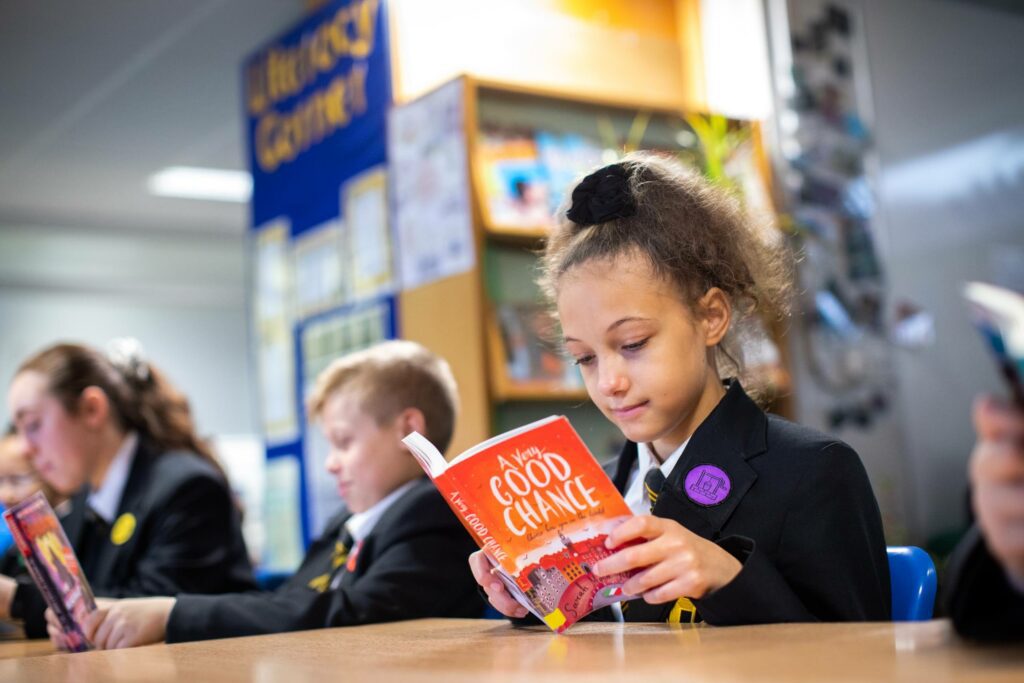 Of course, there are students who are making extra special efforts to increase their reading ages (or maybe they just love books?!) and our most recent Reading Millionaires are Kitty Dickinson, Torres Wong, Fiona George, and William Sinclair who have all been issued with special badges to acknowledge their efforts. Naturally, an extra special mention must go to Maia Ritoridis who is our latest Reading Multimillionaire and she has been issued with a golden reading badge to celebrate her being only the 6th student in the current Key Stage 3 who has reached this spectacular landmark!
Finally, a huge thankyou to all parents who are supporting their child's learning by encouraging reading – whether it's through reading with them or to them, speaking to them about what they are currently reading, or helping them to set and achieve targets related to their reading – it really does make a massive difference to their academic progress and life chances.
CTK Care Charter Update
During each academic year, our sixth form students take part in the 'CTK Care Charter' where each students logs the hours that they volunteer within the school community.
The students lead on activities such as paired reading, delivering extra-curricular clubs, supporting students in lessons and mentoring students from younger year groups.
Rewards are given out at the end of each academic year based on the number of 'logged' hours that students undertake.
Students then use this information to support their applications for Universities, Higher-Level Apprenticeships or part time work during their studies.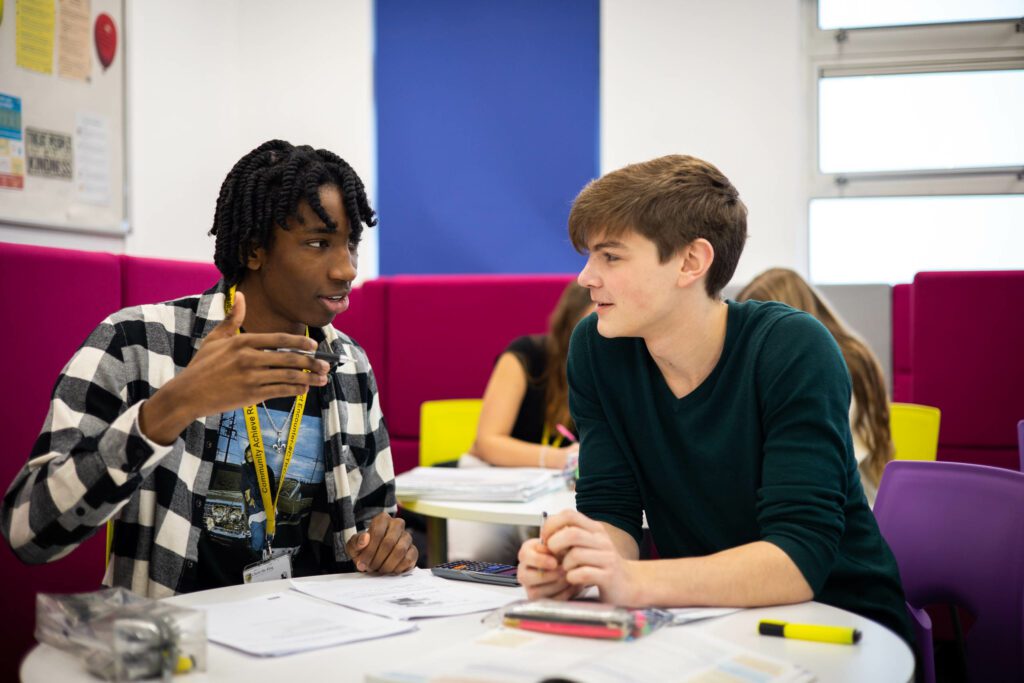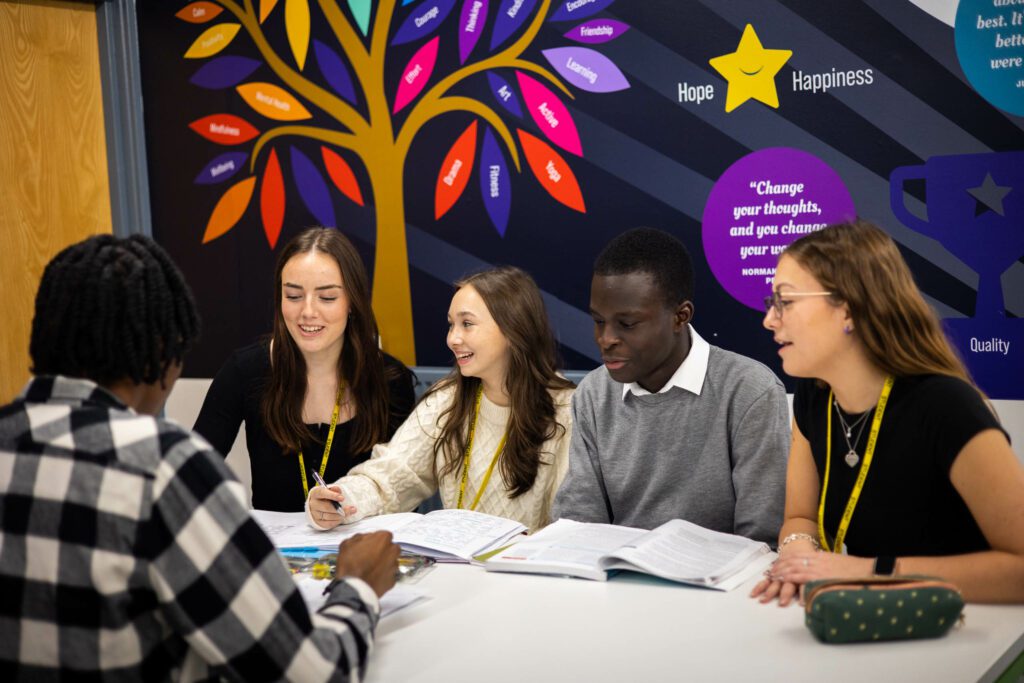 Our sixth form students have also led a number of fundraising activities with the rest of the school, raising over £800 for Children in Need through events such as 'Soak the Teacher' and homemade bake sales.
To find out more about our Sixth Form enrichment opportunitues, take a look here.
With the help of their form tutors, our Year 13 students have recently submitted their UCAS and Higher-Level Apprenticeship applications. In recent weeks, students have had interviews at institutions such as Cambridge University and other Russell Group Universities. We are extremely proud of our sixth form students and wish them the best of luck in preparation for the next steps in their education.