Y10 Biology students held a science fair this week to show their project work about the DNA molecule. Students were challenged to produce a model, a poster and find a piece of scripture to celebrate the awe and wonder of this area of molecular biology.
Some students used only recycled materials to ensure their models were eco-friendly and all students included A Level Biology content in their posters.
Students presented their work to their peers, all were confident and could use the higher level terminology to explain the new knowledge acquired.
As you can see they have all excelled themselves. Thank you to all the students, parents and carers who supported the event and also to the staff who took time out of their busy day to come and look at the projects.
Next week, we will be holding a series of Open Morning at CtK, which will provide parents, carers and students the opportunity to see our school at work and see the typical learning experienced by our students.
The open mornings will start at 9.10am and comprise of a tour of the school as well as the opportunity to ask questions and should last approximately one hour.
Our Partner Primary schools are invited to attend their open mornings on the following days –
Holy Cross and St. Margaret Clitherow – Monday 25th September
Sacred Heart – Tuesday 26th September
The Good Shepherd – Wednesday 27th September
We welcome all other primary schools on Thursday 28th and Friday 29th September.
To book your space, please contact 0115 9556262.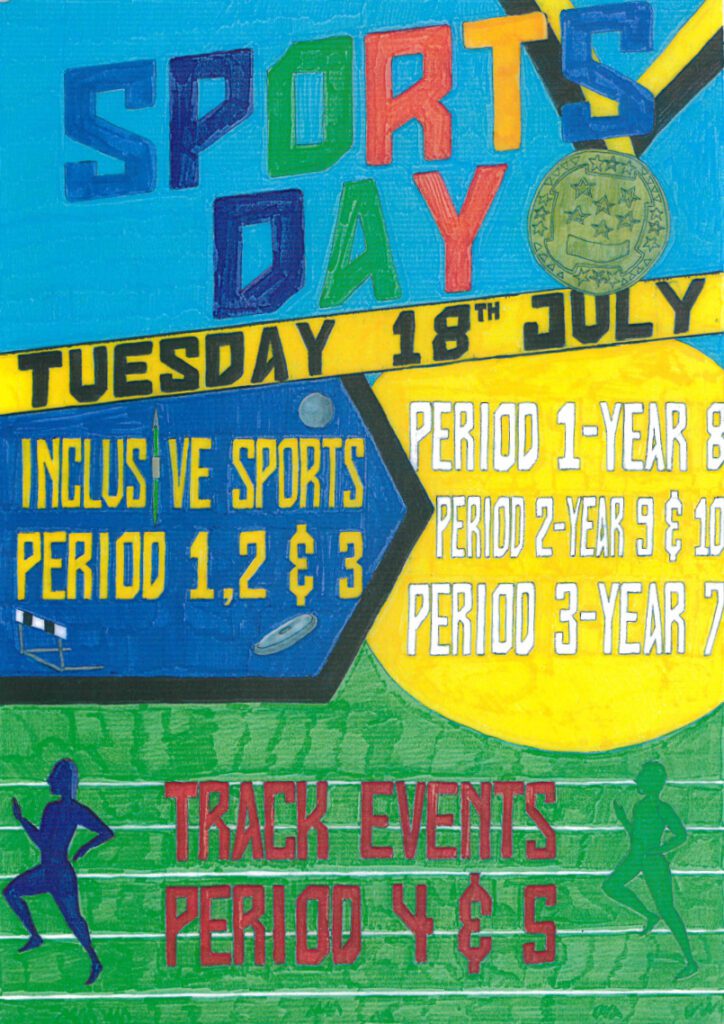 CTK Sports Day will be held on the 18th July – a time for students to showcase their athletic prowess and team spirit, and for the school to get together for a day of friendly competition. With field events in the morning, and track events in the afternoon, it's sure to be an exciting day!
Here's a sneak peak of Isaac Lee, a Year 8 Music Student, practicing for the IYASummerFest23: Music Showcase at the Old Library in Mansfield.
Isaac and 4 other drummers, led by our drum kit teacher Andrew Moore, are thoroughly enjoying their rehearsals. The skill involved to perform with 4 other drummers is huge, particularly the timing, communication and accuracy of rhythm.
You can get your tickets here – https://www.inspireculture.org.uk/…/iyasummerfest23…/ – it's sure to be a fantastic night!
To celebrate and mark the five years that the 'Class of 2023' have spent at Christ the King school, we've invited our Year 11 Students to Prom!
The event will be held on Monday 26th June 2023, at Goosedale Events, Goosedale Lane Papplewick, Nottingham NG6 8UJ (8UN for SatNavs).
It will include a red carpet arrival, buffet meal, a disco with DJ, security and a photographer.
Arrival time will be from 6.30pm (to have photos taken) for a 7.00pm start where students will be expected to remain sitting through the meal.
The evening is planned to finish at 10.45pm, where parents are responsible for their child's prompt collection from the front of the venue.
For more details of the venue, click here.
Students who volunteer with Culture Club are organising a week of activities to celebrate the diversity of cultures within our community. They will be seeking support from students, staff and parents with this.
During the week beginning 22nd May they will be leading on a different activity each day to encourage us to learn more about each other's cultural backgrounds. The week will include Acts of Worship, lesson activities, sharing cultural foods and many more activities. The week will finish with students and staff being invited to dress for school in clothes that represent their culture.
Students will be told more about this during form notices. If students would like to support the event they should speak to Mrs Nicolson and the Culture Club about the different ways that they can get involved.
During the last few surveys completed by students and parents, there has been a great demand for the introduction of the Duke of Edinburgh Award at CTK.
Last term we appointed Mr Josh Hudson as our DofE Co-ordinator. He is very excited to begin the preparation work for this.
We will be offering this opportunity to our students from September 2023. If your child is interested in getting involved or finding out more then they should email DofE@christtheking.notts.sch.uk to express their interest.
SEND Afternoon Tea
On Wednesday 8th March 2023 the Inclusion Team will be hosting an afternoon tea for the parents of students who have special educational needs from 2:00pm – 4:15pm.
Feel free to drop in for a cup of tea or a slice of cake and the opportunity to see our SEND department and staff.
At 2:15pm and 3:15pm, Danielle Eddyshaw, our Inclusion Manager, will give a brief overview of the Inclusion Department and the purpose of the afternoon tea which will happen each term. Please email Katie Hoole if you would like to book a place khoole@christtheking.notts.sch.uk.
Starting from Wednesday 1st March, the Inclusion Team will be offering SEND surgeries for parents to discuss any concerns that may have regarding their child having special educational needs. Appointments will be available every Wednesday between 3pm-4:30pm. Please book your initial appointment with Katie Hoole Khoole@christtheking.notts.sch.uk
We are delighted to announce that we have appointed Sarah Purdie and Trudy Carlisle as our Lead Teaching Assistants. They will continue to develop our provision and curriculum in supporting our students with special educational needs.
Following 3 years of hard work, our Year 11's have successfully been awarded their bronze and silver ASDAN Award and are on track to achieving their gold award. These students will also be part of hosting the afternoon tea.
Careers Interventions
This term our students will have access to a range of careers interventions through our bespoke careers curriculum.
On Wednesday 11th, January we will be having our year 8 options evening from 6:00pm – 7:30pm.
As part of this our year 8 students will be taking part in an 'Options Morning' that will allow them to explore subjects that they may not have been exposed to during year 7 and 8 as well as having a careers focus in each of their subjects where students will explore career opportunities linked to each subject.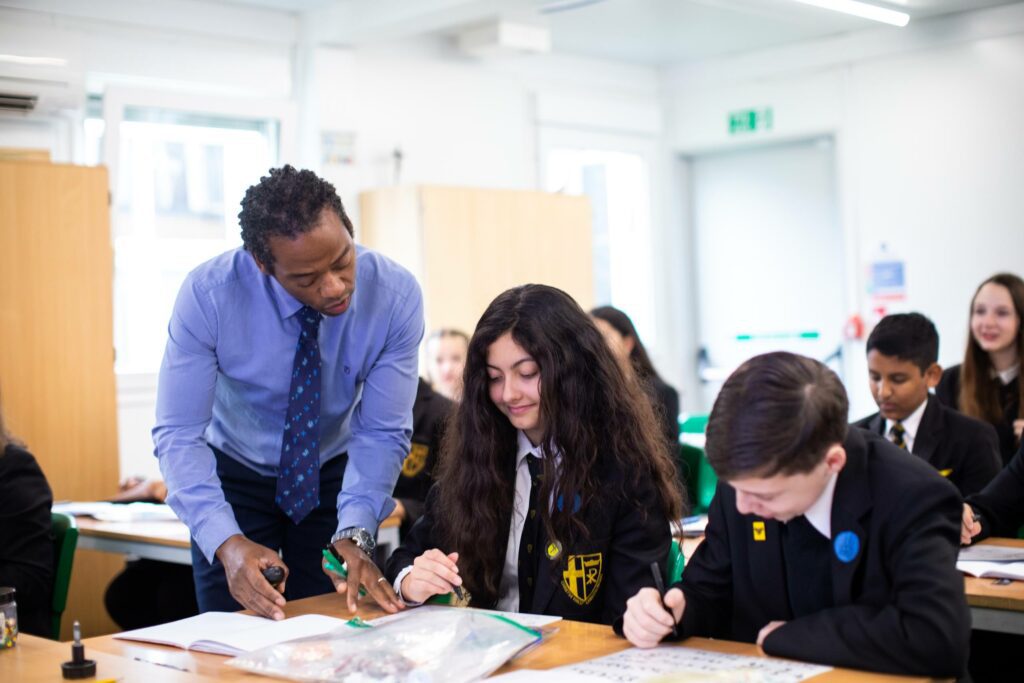 As part of our careers curriculum year 7, 9 and 11 will have a bespoke careers lessons as well as having a careers session specifically aimed to support our year 9 students with SEND.
Our careers advisor Sean Panting will continue to have 1-1 careers meetings with our year 11 students to help them prepare for their next steps in their education.
To find out more about our Careers Curriculum, take a look here.