Walsingham
People visited and did penance and prayed and many, many miracles were attributed to "Our Lady of Walsingham."
House Leader – Mr Tom Gregory
Barbara (KS3) – Mr Ben Sutton
Elizabeth (KS3) – Mr Paul Arnold-Murray
Hubert (KS3) – Mrs Jennifer Waters & Mrs Katherine Mitchell
Joseph (KS4) – Mr Neil Morgan
Mary (KS4) – Miss Fatima Ollow
Bernadette (KS5) – Mrs A Felstead
It is now well over a thousand years since Richeldis de Faverches was asked by Our Lady, in a vision, to build a replica in Norfolk of the Holy House of the Annunciation. This he did and one hundred years later in 1150 the Augustinian order built a Priory beside this "Holy House". People visited and did penance and prayed and many, many miracles were attributed to "Our Lady of Walsingham."
This place of pilgrimage became more and more popular over the years, extending to the monarchy – Henry III was the first to visit in 1226. Henry VIII, in the days when he was a fervent Catholic came and prayed, bestowing gifts on the shrine. In 1513 Erasmus, the Dutch scholar visited Walsingham and left this description of the shrine "When you look in you would say it is the abode of saints, so brilliantly does it shine on all sides with gems, gold and silver… Our Lady stands in the dark at the right side of the altar… a little image, remarkable neither for its size, material or workmanship."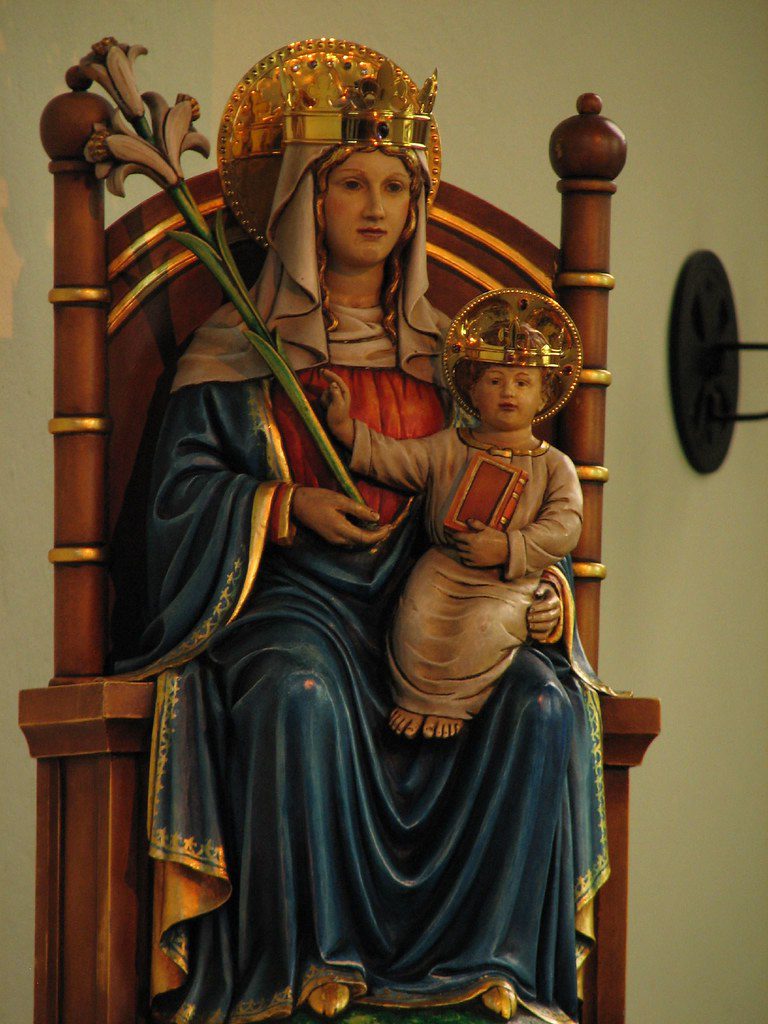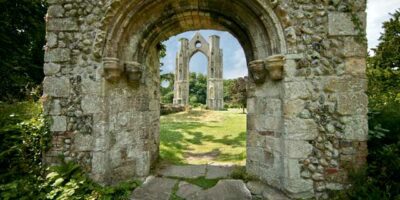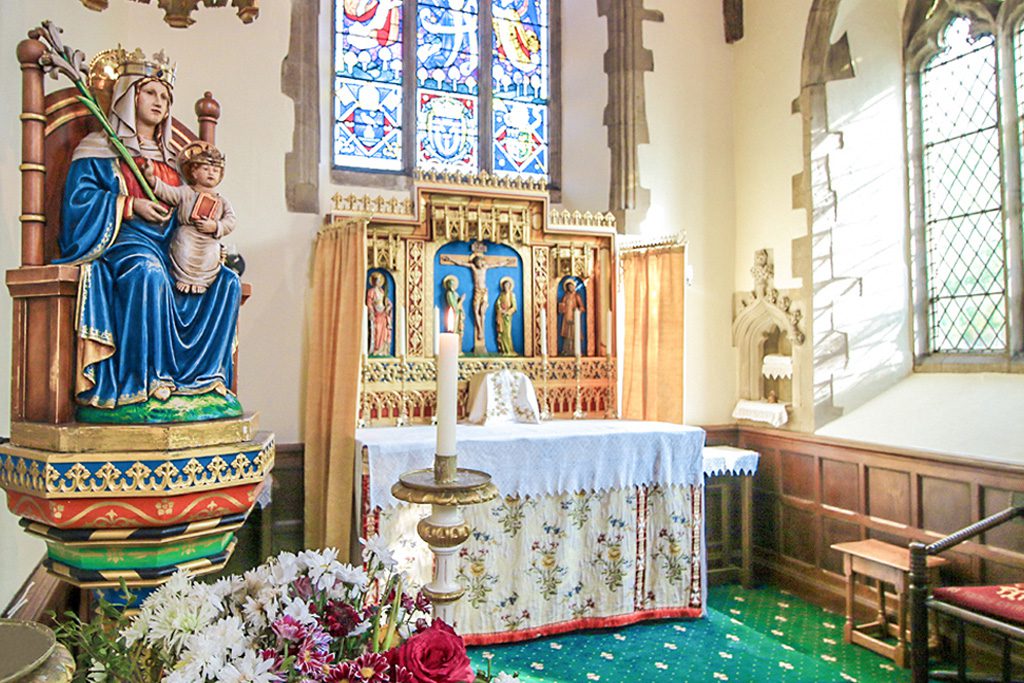 Henry VIII, now as great plunderer of the land and wealth of the Monasteries, seized the Shrine and Priory with its lands in 1538. They were stripped of their furnishings, the Holy images burnt and the Shrine and Priory church destroyed. Fortunately, the nearby Slipper Chapel escaped destruction – it was used as a barn!
In 1896, Charlotte Boyd bought the Slipper Chapel and gave it to the Benedictine monks at Downside Abbey and in 1897 Pope Leo XIII re-found the Ancient Shrine of Our Lady of Walsingham. The first post-reformation pilgrimage then took place to the Slipper Chapel and to Walsingham.
In 1934 the first post-reformation Mass was said in the Slipper Chapel on August 15th, the feast of the Assumption of Our Lady and on the 19th August, Cardinal Bourne led a pilgrimage of 10,000 people and declared the Slipper Chapel the Roman Catholic National Shrine of Our Lady.
In 1948, the first Student Cross Pilgrimage came to Walsingham at Easter and also the Cross Carrying Pilgrimage for Peace, Penance and Prayer set out on 3rd July and carried fourteen crosses to Walsingham from all parts of the country. They were dedicated to the Way of the Cross on 16th July.
In 2001, the Vatican approved a new Feast of Our Lady of Walsingham which is celebrated on September 24th of each year.
Annually, every Diocese in the country has a Pilgrimage to the shrine. All these are attended by thousands of pilgrims. To this day, 1050 years after it began, the shrine is a Holy Place of Penance, Prayer and Miracles.