Mission Statement
The mission statement of Christ the King Catholic Voluntary Academy is to provide the best education and care we can for all members of our Living Faith Community therefore:
Each day we will all strive to create a welcoming community with the love of Christ at its centre.
We will challenge each other to set and achieve the highest goals in academic subjects and personal development.
We will care for each other and treat each other with respect, recognising the uniqueness, diversity and dignity of each person.
Above all, we will actively grow in faith by seeking to encounter Jesus Christ; so that in all we say and do, we will bear witness to the good news.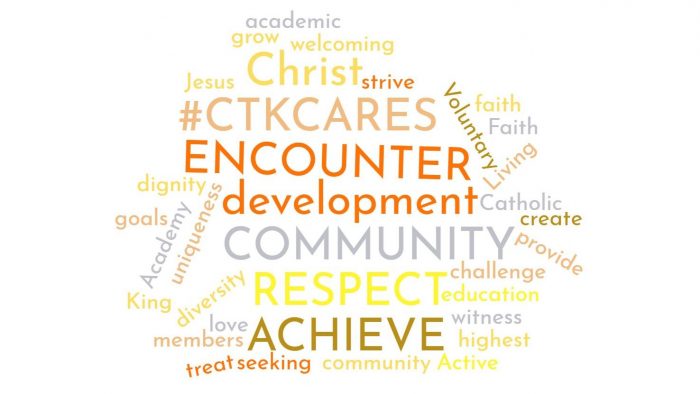 Our Prayer
God our Father,
Thank you for Christ the King community and all the people who work in it.
Help us to realise what we can achieve with the help of those around us.
Let us remember to treat each other with respect and to celebrate the things that make us unique.
Lord, we ask that You guide us with Your Spirit and support us each day so that all we do shows Your love for everyone.
Amen.